Sponsored Riders
Excellence In Equine Bedding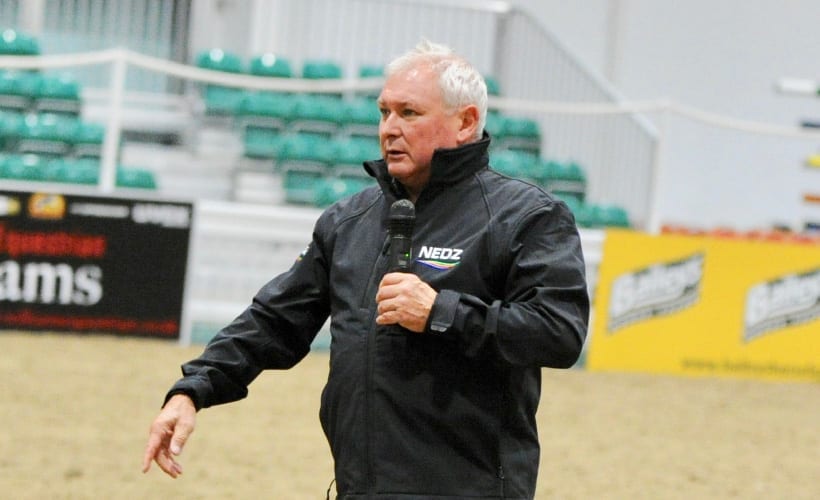 A rider who needs little introduction Geoff has been a leading figure on the showjumping circuit for over 40 years. He boasts both European and World Championship team bronze medals and has won numerous Grand Prix classes. Based in Cheshire Geoff first started riding at a local stable in Accrington aged 9. From an early age he showed promise in the equestrian world, buying his first pony for £10 and going on to sell it for £325. Committed to an equestrian career, he went on to serve an apprenticeship with the top show jumper David Bowen, who is now regarded as one of today's most outstanding trainers.
Geoff is most famous for his partnership with the much loved It's Otto, who received the BSJA Team Lifetime Award in 2001. When It's Otto arrived at Geoff's yard as a six-year old Geoff had planned to sell him, but following a chance injury he failed the vetting. The duo went on to amass over £650,000 winnings, made 15 Nations Cup appearances, were Britain's highest-placed partnership at the 1996 Atlanta Olympics and represented Britain again at the Sydney Olympics in 2000.
Still competing Geoff also spends a lot of time training up and coming riders and being something of an entertainer he can often be found commentating at some of the biggest shows in the UK including Olympia, Your Horse Live and Liverpool International Horse Show. Geoff has been with Nedz from the start and is a huge supporter of our products.
To find out more about Geoff click here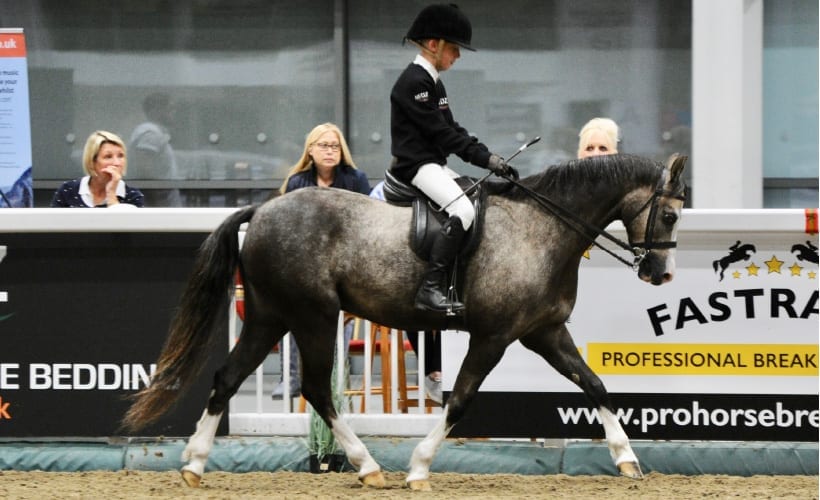 Harrison Fewings
Junior Ambassador Harrison Fewings is 16 years old and is a keen show rider. He began riding at a young age before being bought his pony Telynau Hot-Shot, a welsh section B who he backed and schooled on by himself. Harrison has been lucky to ride for a variety of people and has had great success qualifying and competing at Royal International Horse Show and Horse of the Year Show. He enjoys both the flat classes and working hunters.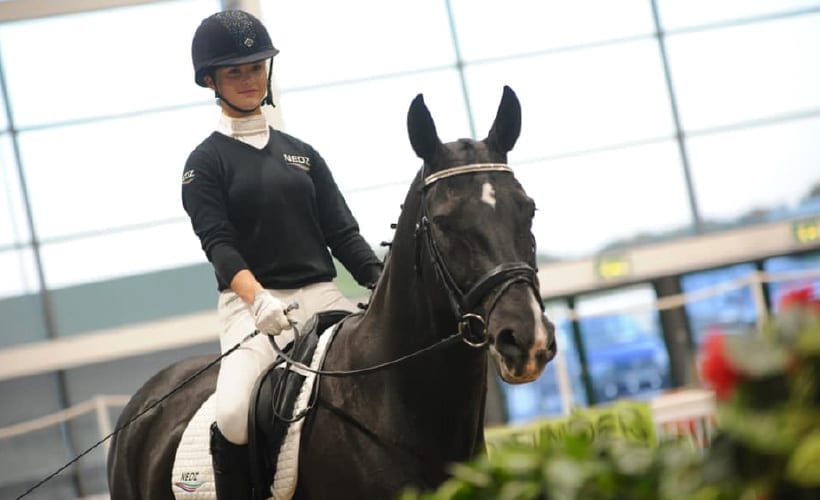 Anya Cooper
Junior Ambassador Anya Cooper is 17 years old and is a keen dressage rider. Last year she moved up from her well won Connemara JJ, to her beautiful ex show horse Hugo who have both been learning the dressage ropes together. Anya trains with dressage riders Nick Bigland and Ulrik Mollgard and is looking forward to progressing up the ladder with Hugo. She is often out competing at local venue Aintree where Hugo has shown some great promise with his test scores.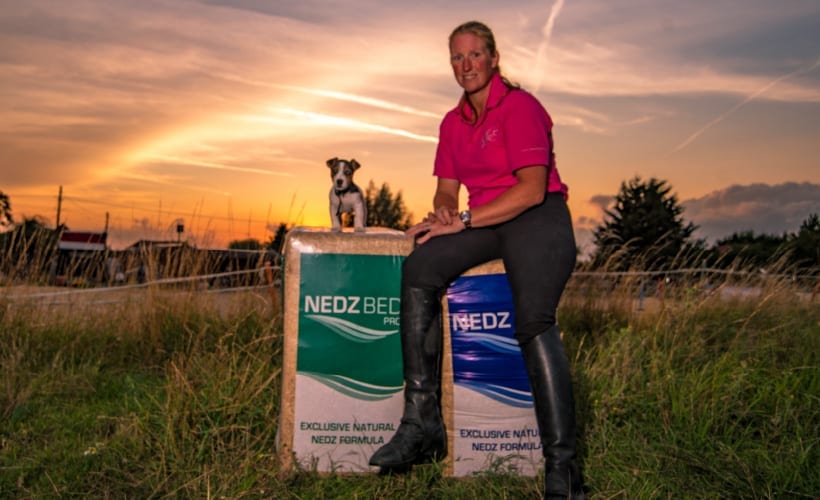 Victoria Bax in an International Event Rider and experienced trainer in all disciplines, although specialising in retraining of ex-racehorses and she can often be found featuring in magazines offering advice in this area.
She owns and runs a small eventing yard in the South East of England where her team of thoroughbred event horses are trained from just backed and broken to seriously competing at International CIC2* competition level with the aim of reaching her dream of completing a CCI4*.As well as riding and training her own horses, Victoria rides and competes for a number of owners too.
Victoria also finds time to train a large number of clients on both the flat and over fences; showjumping and cross country. Victoria has been part of the Nedz team for over 7 years and enjoys using Nedz Pro to bed her team of horses.
For more information about VB Eventing click here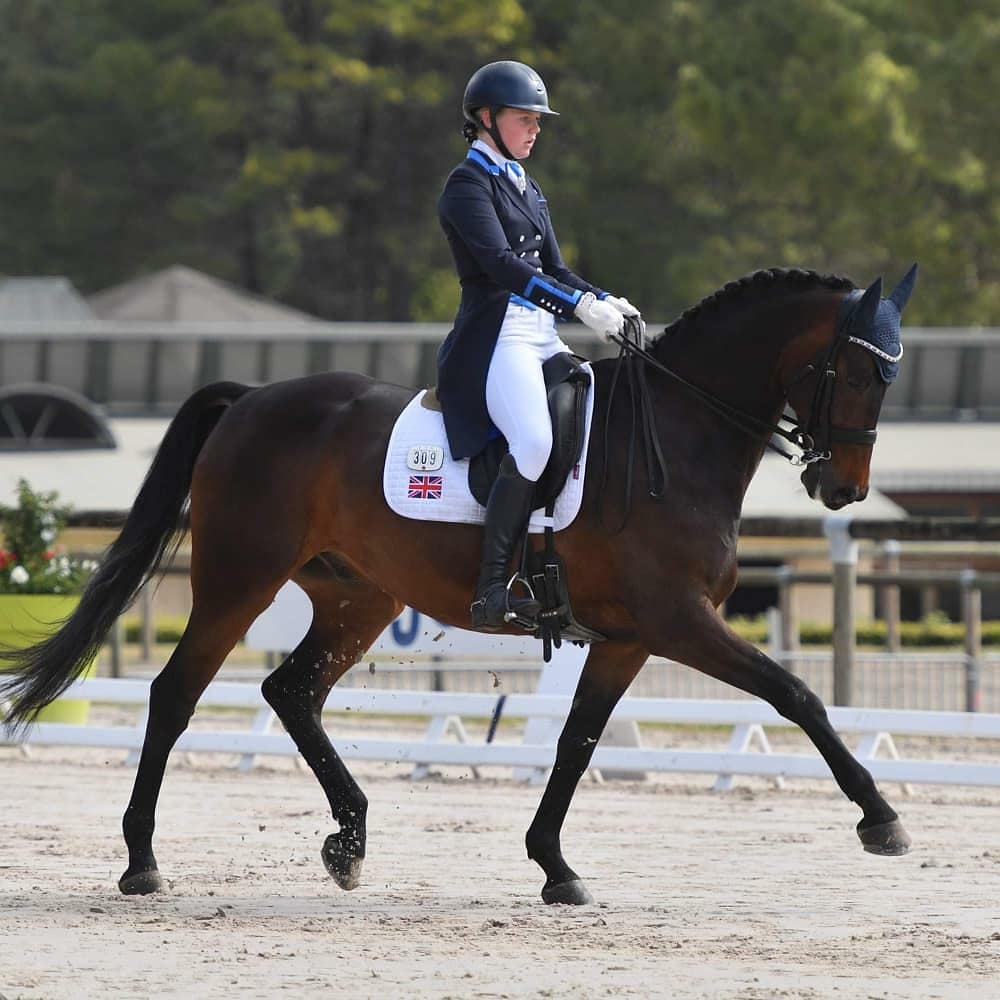 Caitlin Burgess
Caitlin is a 19 year old Dressage rider currently competing on the GB Young Rider Team with her International Dressage horse, Chocotof, aka Stan alongside working at the successful Hawtins Stud.
Described as a 'cheeky' 14-year-old Caitlin has owned him for six years training him from Elementary to Inter I.  Caitlin had a successful 2020 which included winning the Young Rider National Championships, winning the Petplan Area Festival Intermediate 1 as well as competing at two CDIs and being placed in the top 3 each time.  Caitlin's ambition in 2021 is to be selected for the European Championships in Valencia .
Thwaites Shire Horses
Nedz are proud supporters of the Thwaites Brewery supporting their fabulous team of Shires whilst they are out competing around the country. The brewery which was established in 1807 originally used their team of horses to deliver their beer to local clients. Although times have changed and their team are no longer used in this way on a day to day basis, the Thwaites Shire horses still remain an important part of their history and future. The four-horse team can often be seen around the country both competing in driving competitions as well as taking part in demonstrations, and making personal appearances at hotels, pubs and inns averaging around 100 events a year.